Description
How to run Brian Lara Cricket 99 on a computer running Windows XP?
Yes, its a really old game now, Codemasters' Brian Lara Cricket 99 but its still fun. And, given the state of affairs as far as Cricket video games are concerned, its still cool enough to give the latest cricket games from EA Sports and Codemasters a run for their money, if you leave aside the graphics for the moment. Then again, unlike these latest avatars, it can play on any PC purchased in the last 3-4 years.
Trouble is, it won't run on Windows XP. The workaround, use modified executables. I've no idea how these freak executables came into being. I found them on a forum a ages ago (was thought to be an inside leak or something at that time). Be that as may. These files can be downloaded from my ESnips folder.
Theywork with original game CD, backup CD as also an image loaded on virtual drives like Daemon Tools. Don't ask for a NoCD since I neither have any crack nor the knowledge to make one.
Download and extract the files in BLC directory to replace your original exe files. The three different exe were meant for different graphics hardware (as the name suggests, d3dtnt seems to be for nvidia TNT based video cards). Anyways, D3D high should work with newer video cards or else try all the three.
Also, you can download a set of Frequently Asked Questions for Brian Lara Cricket 99 PC, including hints, tips, troubleshooting, cheats etc…something I had written way back.
Feature:


Quick match; a quick friendly one-dayer where all options are set up by the computer.
Friendly; a quick friendly one-dayer that can be played by any two of the nine Test playing nations, with all the options player chosen.
World cup; the Cricket World Cup tournament, where players go through a series of stages in order to win the cup.
World series; this mode allows a tournament of up to five teams, including Australia, who are always the host nation. After a series of matches, the team with the most victories wins the tournament.
Knockout tournament; the knockout tournament involves eight teams, and, like other modes in the game, the tournament progresses through a series of knockout stages until a winner is declared.
Test series; this mode allows a one-to-six game Test series between any two teams.
Test season; in this mode, the player controls a team for one to seven years of test cricket. The leaders are recorded on a leader's board.
Classic match; a series of classic matches throughout history, where the player must complete one to compete in the next match. As the series of matches goes on, difficulty increases.
Practice in the nets is also accessible, with the player being able to alternate bowlers and batsmen during practice.
Screen shots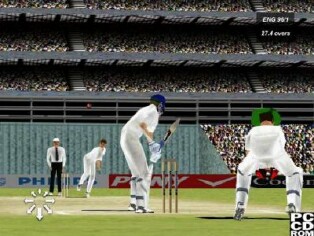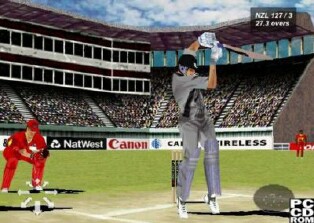 Download Links
Click here to download brian lara for win xp working
---
---
---